Few of us like tidying up a room especially when it is going to be in the same state in less than 24 hours' time, but we also know if it isn't done then trouble is potentially afoot.
Coming in to work and fighting fires does not lend itself to great job satisfaction, especially when those fires burn late into the evening.
Control mechanisms are vital to deployment of applications way before they come online, with the correct wrap around the application will work very well as planned. There may however be applications deployed way before you joined the business, and no one left in the organisation who were a part of it's original implementation.  What happens then? Normally it's left well alone with some sticky tape at the ready.
By using modern Optimisation software and services you will be able to facelift the management of your applications and data, enabling you to focus on what you do best, innovate.
We optimise data local or in the cloud providing you visibility of consumption, zombie states, and utilisation.
Using Artificial Intelligence, Big Data analytics we enable your business to effectively deal with data long term and in real time with the minimum of tools.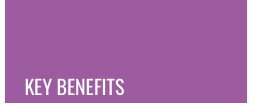 Reclaim resource
Reduce spend
Effectively plan and model
Ensure compliance and improve user access
Control who is doing what from where
Allows you to focus on what you do best
Automate
CONTACT 101 DATA SOLUTIONS  -
SEE HOW OUR SERVICES CAN HELP YOUR BUSINESS