We live in a data-dependent world and the importance of backing up your mission-critical data and being able to keep working in the case of a disaster, is at an all time-high.
How should I protect my data and where is the best place to store it? Amazon Web Services, Microsoft Azure, co- location, tape or disc? What are the Recovery Point Objectives and Recovery Time Objectives I must adhere to?
101 Data Solutions can provide you a comprehensive plan aligned to:
Business Criticality
Application Performance and recovery.
Existing infrastructure and any limitations around bandwidth and connectivity.
Protection for Cloud instances
Legal requirements.
We have been deploying infrastructure designed to protect your data for over 10 Years, keeping well known organisations in business and operational.
Yes, we have seen situations where organisations have lost significant proportions of their data and have come to us for help, we have rescued businesses several times over the years and hold trusted relationships with them to this day because of the good work we have done.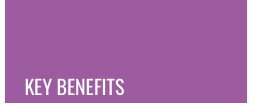 Data Protection
Peace of Mind
Clear digital strategy
Support & Guidance
CONTACT 101 DATA SOLUTIONS  -
SEE HOW OUR SERVICES CAN HELP YOUR BUSINESS