There is proliferation of applications with many organisations choosing to run hundreds and sometimes thousands both on premise and off premise, on occasion these businesses may not be aware how to secure them both from internal and external threats.
The threat surface has and will continue to expand with organisation combining traditional infrastructure, IOT and cloud. Having to cope with this potentially complex and critical environment can seem daunting.
Our team of consultants, have a tool kit of technology to deal with these scenarios which will prepare your business for the future. We will recommend one or several different approaches depending on your business pain which may include Artificial Intelligence, Next Generation Firewalls and our Cyber Threat Assessment Programme.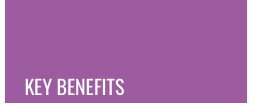 Data Protection
Peace of Mind
Clear digital strategy
Support & Guidance
CONTACT 101 DATA SOLUTIONS  -
SEE HOW OUR SERVICES CAN HELP YOUR BUSINESS