Even though modern computers have become very powerful and can have gigabytes of internal memory, businesses collect, process, and produce more data and information than ever before – and it all has to be stored somewhere. Data storage solutions are organised in a series of levels, each with its own purpose, equipment, and constraints.
101's  storage management encompasses the technologies and processes organisations use to maximize or improve the performance of their data storage resources. Although storage is a broad category that can includes virtualisation, replication, mirroring, security, compression, traffic analysis, process automation, storage provisioning and related techniques, 101 are experts in this critical area of data solutions.
Storage is a vital resource and it must be allocated and managed as a resource in order to truly benefit a corporation. Successful data storage management strategies leverage a suite of tools to configure, provision, archive and report storage activities, according to a defined set of management policies or processes.
101 Data Solutions work with PacketFabric to provide high-capacity cloud at low costs, read more.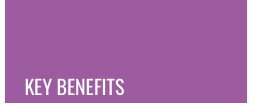 Hyperconverged
NAS
SAN
TAPE
CONTACT 101 DATA SOLUTIONS  -
SEE HOW OUR SERVICES CAN HELP YOUR BUSINESS